Part 5 Mr. HIROSHI KIMURA
           The director of HEMS Development Group
           GW Corporation 
           The first certification for the HEMS Certification Support Center Test
           "We were eagerly waiting for the establishment of this kind of Certification
           Support Center.

No. 1 ECHONET Lite standard certification with the equipment tested in HEMS Certification Support Center was born. It is a distribution board of GW Solar Corporation.
This time, we interviewed Mr. Kimura of GW Solar Corporation.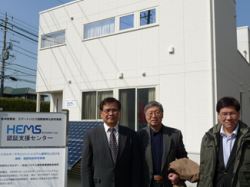 [[Biography]]
1983: He created Japan Information Research Center (Embedded systems development)
1997: He worked for Phoenix Technology (Embedded system Device development, Network)
2000: He built STIL (Embedded system: USB/ Communication/ Security/Connectivity, etc development and sales)
2012 from April, He works for GW Solar (Home Network Development).
He has been engaged in embedded system development for 30 years. His specialty is creating systems about "Connection", "Communication" and "Security".
– The distribution board tested at HEMS Certification Support Center obtained the certification.
Q: What kind of company is GW Solar?
Our company is mainly in the business of making Solar Panels. We also make lights which can use the power stock from the daytime, by a small solar panel, to emit at night, and  management and control systems to use the power from solar panels at home.
Q: For HEMS Certification Support Center, this was the first time to get the certification. Please tell us the product which got certified.
We got the certification for the distribution board. Distribution boards distribute generated power to each room. With this, you can see how much power you generate and how much power you buy. This time, the device gets the certification since it meets the ECHONET Lite Standard.

Q: why did you decide to use the Certification Support Center?
 They have enough equipment. We needed this test because until then we had no experience of ECHONET Lite in action and hadn't tested the signals or connections yet.
– Using the Certification Support Center, the schedule was moved 10 month ahead.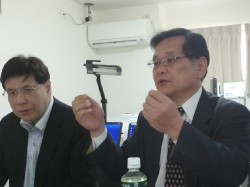 Q: what test did you do?
Actually we only used 3 days for the test. Every time when problems arose, the issues were solved as soon as possible, by keeping a close touch with the engineers in China.
If there were no Certification Support Center, we would have had to make the test equipment such as emulator ourselves. In fact we've already made the test equipment for the previous products at our company in the past. However, we couldn't say our emulator which was developed in-house, was right equipment. The Center's equipment offers a solution to all this and we can test whether our equipment and products are functioning as they should. That's why I think such centers are needed.
On top of this, our schedule was able to be moved 10 months ahead because of the center.
– The test result at the Certification Support Center makes it easier to explain about the product to other department in the company.
Q: Are there any other positive points about using the Center that you would like to point out?
 We got various effects. For example, we can get objective evidence by using the center. It is extremely important for the customer that the product works as advertised. And also it makes it easier to explain about the product to other department in the company.
I feel the Center has been a very positive experience for us and I want to continue to use its services in the future.
Thank you very much for your corporation. 
GW Solar Corporation.
【Press Release】Obtained ECHONET Lite Standard Certification